How to see my teammates' assignments
In order to see a teammate's assignments, click on their name underneath the Team section of your first pane.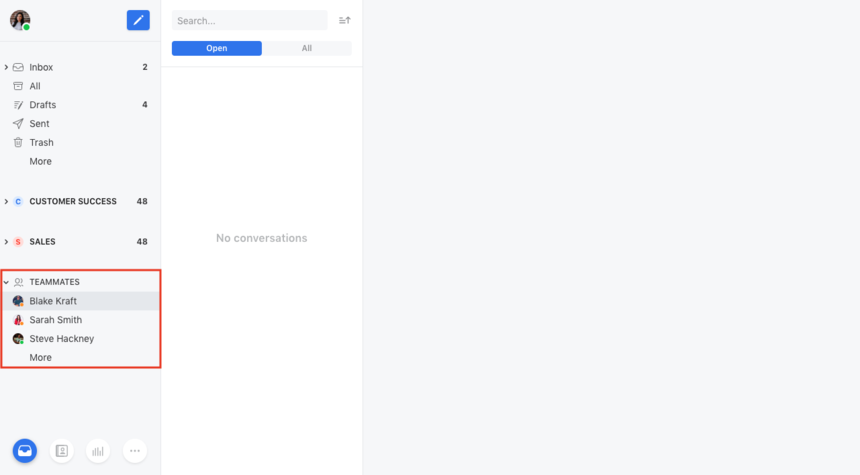 By default, you'll be able to see all open conversations assigned to this person. You can change this view by selecting the all filter at the top of the second pane.