How to create a Role or Permission
Overview
Many separate Roles can exist within one Front Team. Admins can define roles with a customized set of permissions. These are additional custom permission levels other than Team Member, Team Admin, and Company Admin, that can be applied to users on your account or Team.
---
Instructions
Step 1
Go to Settings and select Roles & Permissions.
Step 2
By default, you will see the standard Team Member and Team Admin roles. To create a new role, click Add a role.
Step 3
Give your role a name. For this example, let's create a role for support agents who will only need to reply to their assigned messages. Call it Support agents.
Step 4
The default selection are the permissions for a standard Team Member.
Check off the boxes. For Support agents, let's give them access to compose, comment, and archive messages, and add tags.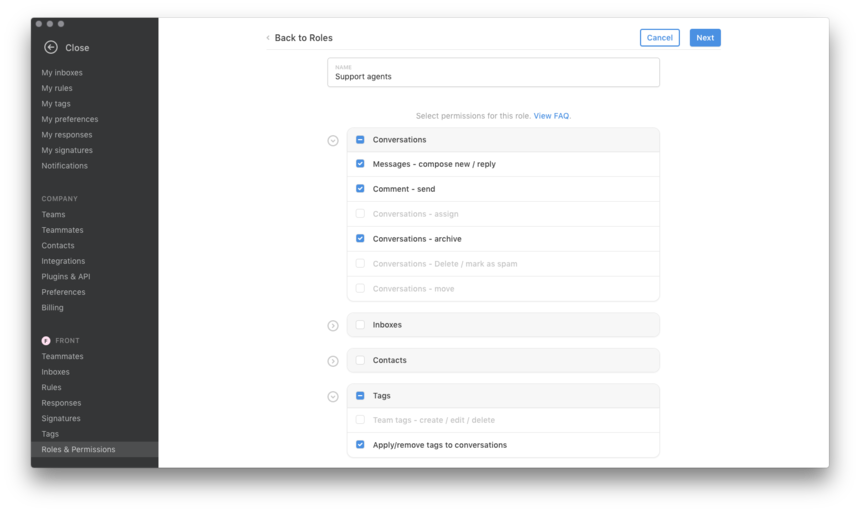 Step 5
Click Next.
Step 6
Select the teammates who will be assigned this role. Assigning this role to your teammate(s) will override their current role.
Step 7
Click Create.
---
Pricing
This feature is available on the Enterprise plan or above. Some legacy plans with different names may also have this feature.