How to set a default signature for a channel
You must be an admin or have the permissions within Front to edit settings for a team signature.
Step 1
Go into your Settings.
Step 2
Click Signatures under your team.
Step 3
Click on the signature you would like to set as default.
Step 4
On the left, click Channels.
Step 5
If you would like to restrict the signature to a specific channel, disable the Signature visible for all team channels option. Uncheck any channels that you don't want your signature to be available in.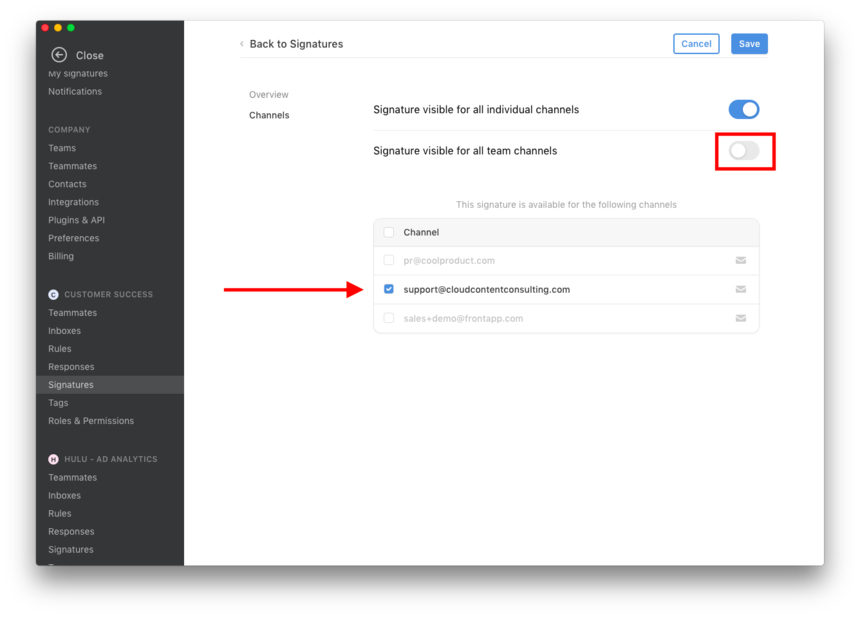 Step 6
Click Save.
---
Note: Make sure your individual signatures are not visible to that channel. If an individual signature is visible to a team channel, then your individual signature will end up being your default signature for that team channel.
Also, see these steps on how to create or edit a team signature.