How to cancel your subscription
Overview
You can cancel your Front subscription at any time. The monthly or annual payment you've made will be prorated for the unused time and credited back to your Front account to be used if you return to Front in the future. You will not receive a refund, as per our terms of service upon the initial subscription.
---
Instructions
Step 1
Go into your Settings, select Billing, and Update plan.
Step 2
Select Cancel.

Step 3
You will see a confirmation page with a summary of your account that you will be canceling. Review the items, check the box to acknowledge, and click Continue.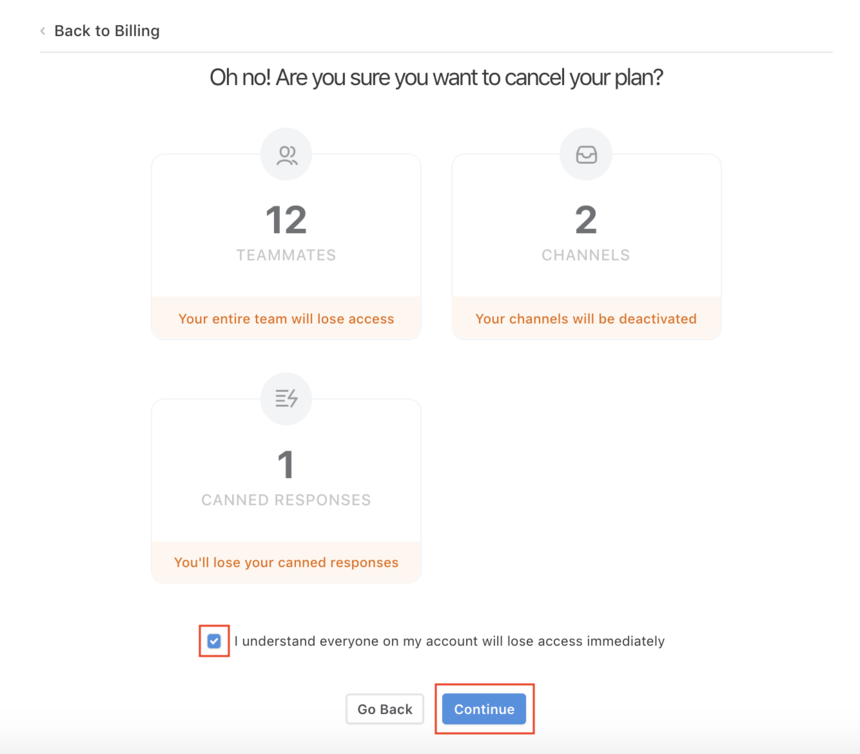 ---
Now that you've canceled your subscription, you might want to uninstall the app.
If you want your account to be permanently deleted please send an email to support@frontapp.com.