How to add a vacation responder when you are away
Overview
Planning a vacation? Create a vacation responder to automatically reply to your customers while you're gone. The vacation responder will send your message once per contact every 4 days.
---
Instructions
Step 1
Go to Settings, select My responses, then Vacation responders, and Add a vacation responder.
Step 2
Give your vacation responder a name, and complete the rest of the fields. Be sure to only enable the responder before you leave. Vacation responders are for individual inboxes only.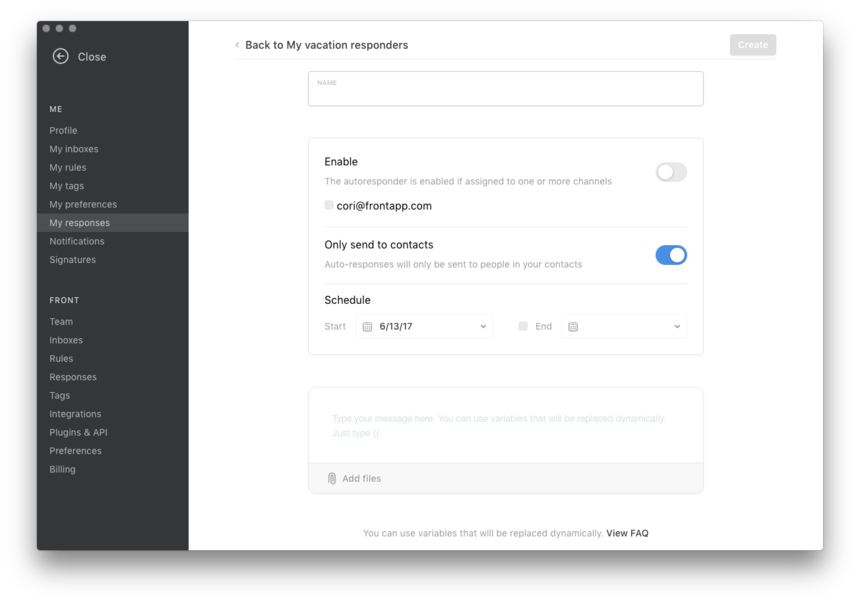 Step 3
Write your message and click Create. You can also use variables that will be replaced dynamically.