Understanding your invoice
Overview
Front has two options for billing frequencies - monthly or yearly. Yearly plans offer a 17% savings. You can edit your billing frequency at any time in your Billing settings.
---
How to read invoices
Upon subscribing to a Front plan, you will immediately be charged, and your billing date will be set - either every month from that day on, or every year from that day on. When you add teammates to your Front account, a charge will immediately incur for a pro-rated amount for the remainder of that month or year.
On the contrary, when you block or delete a teammate, a credit will automatically be placed on your account and applied to the next invoice.
Below is an example invoice showing that two teammates were removed, one teammate was added, and upgrade from Premium to Enterprise.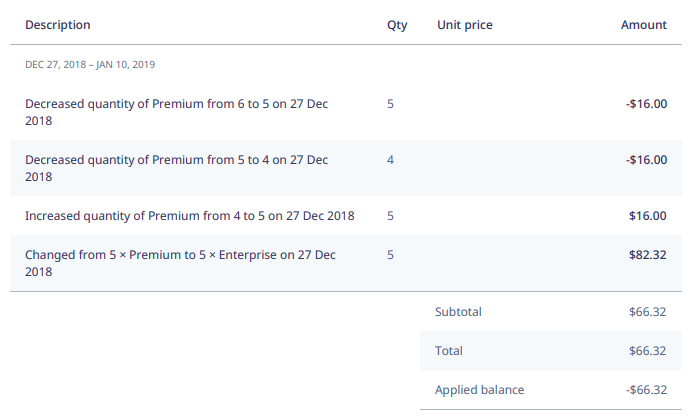 Below is another example showing a monthly invoice for team on the Enterprise plan. It shows that the company has 4 licenses at $69.00/each.