How to edit a canned response
Overview
Canned responses can be edited at any time. If you haven't gotten around to creating a canned response, we highly recommend you do, as they allow you to respond faster to inbound messages.
---
Instructions
From the composer
Step 1
In the composer, click the canned response icon to open the menu, and find the canned response you want to edit.
Step 2
When you hover over the canned response, you will see a preview of it to the right. Click the 3 vertical dots on the top right of the preview, and click Edit in Settings.
Step 3
You will be taken to the Settings and into the editor for this canned response. Make any edits here and click Save.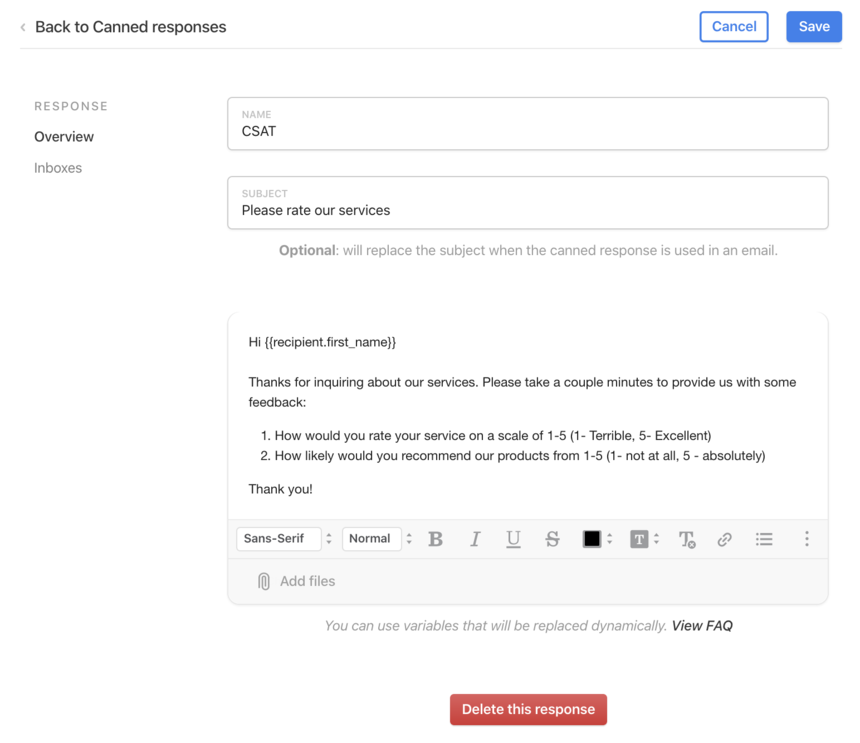 From Settings
Step 1
Go into your Settings and select Responses (to edit team responses, which are shared with your team) or My responses (to edit individual responses, which are private to you).
Step 2
Find the canned response you'd like to edit by typing in the search or by scrolling through the list. Click to open it.
Step 3
Make your edits and click Save.