How to enable and use the Upscope integration
Overview
Upscope Co-browsing is interactive screen-sharing built for onboarding and support.
This integration allows you to see what your customer sees through it's interactive screen-share. You can remotely guide your customers by taking control of their mouse and keyboard functions to draw on their screen or click, scroll, and type for them.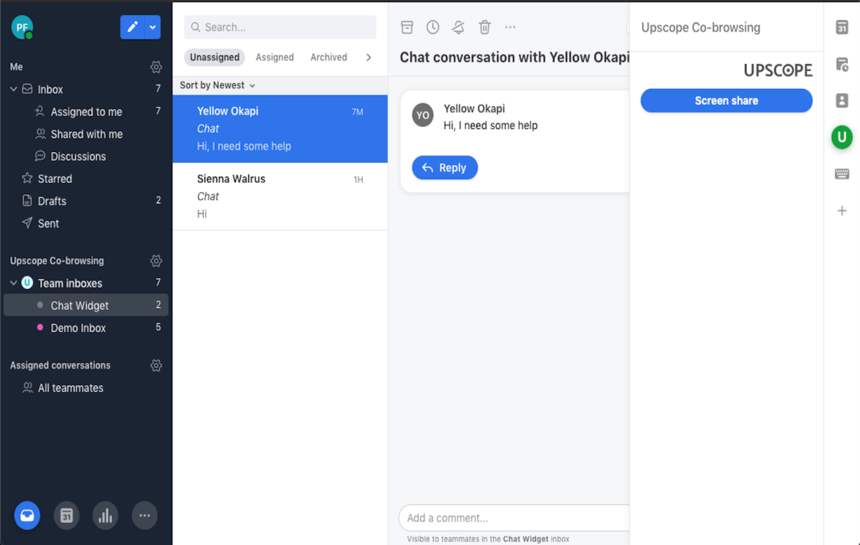 ---
Instructions
Follow Upscope's setup guide to get started. You will need to be on Front's Plus plan or above to enable this integration.
Upscope developed and maintains this integration, so if you encounter any bugs or technical issues, please reach out to their team at pkullar@upscope.io.