Resend a message
Overview
Sometimes there are messages we need to re-use and send again, like an order quote or proposal. Now, you can do that right from your chosen message in Front — no need to copy/paste into a new message or mess up the formatting by forwarding.
Click the message options menu and choose Resend or Resend as a new conversation, depending on whether you want to start a new thread. Currently, this feature is available on email channels.
---
Instructions
Step 1
Navigate to the message that you want to resend, and click the 3-dot menu on the top right of the message.
Step 2
Choose either Resend (creates the same message in the same thread) or Resend as a new conversation (creates new thread with the message).
Step 3
The exact same message content will be created as a new message. You can make any changes as needed, and send it.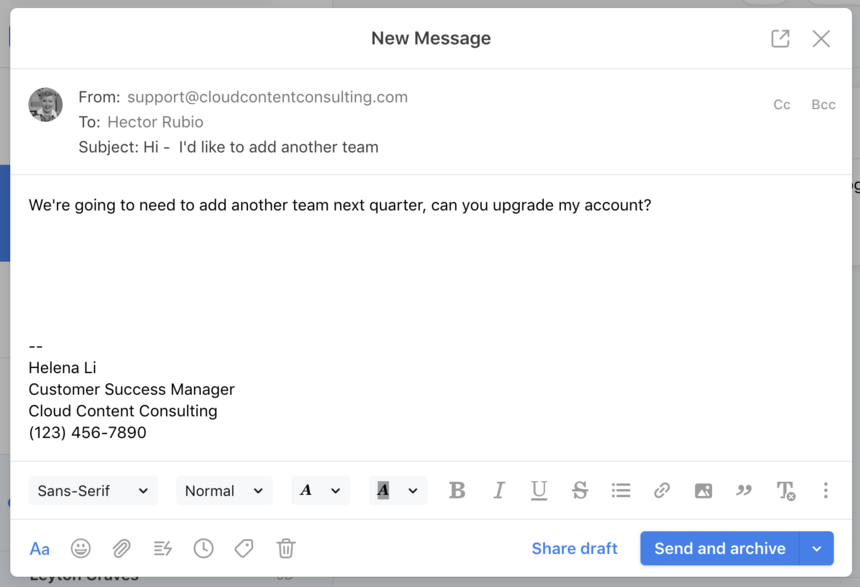 ---
Tips
Keyboard shortcut
Ctrl+shift+F