New for Admins: June 2018 (part 2)
We're always working to make Front better for you and your team, so we've made some improvements for you 🎉
If you have any questions about these updates, please reach out to us — we're happy to help.
---
Product updates
New and improved HubSpot integration
Our HubSpot CRM integration has a fresh new look to help you get even more done. You can now create and edit Contacts, Companies, Deals, and Engagements like notes or tasks — right from Front. The new integration will also match records based on email addresses and phone numbers for better results.
Manage AskNicely NPS responses in Front
Do you collect customer feedback using NPS surveys with AskNicely? Now, you can send your NPS scores and feedback from AskNicely to Front automatically (just like our Delighted integration). Your team can track and reply to them without switching tools.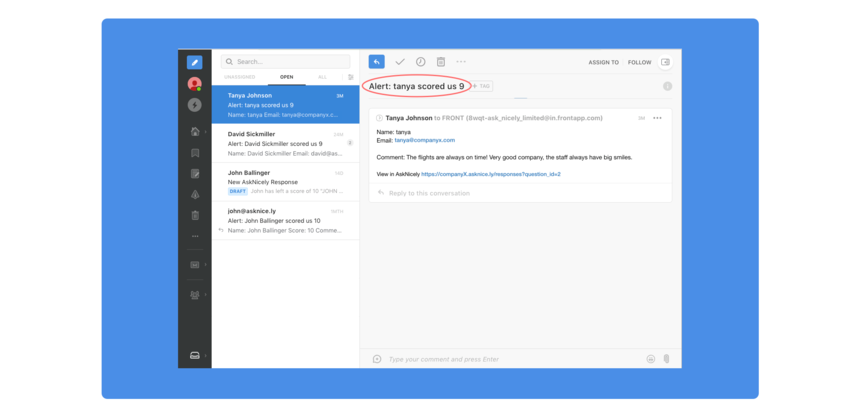 ---
Helpful resources
🤓 Master Front with our favorite pro tips
Wondering if there are new ways to work more efficiently in Front? Register for an advanced user training to find out — and invite your team to join, too!
⚡️ How one team saved $150k with Front
We love sharing customer stories for some inspiration! Learn how Fishbowl Inventory's 50 person account management and support team used Front's API, rules, and tags to save $150k every year.
---
Want more Front news?
Be sure to bookmark the Front Changelog to get our latest app updates, our Roadmap to see what's coming next, and our blog to read more stories.