Customize your workspace with tag shortcuts
Overview
Want quick access to messages with a certain tag — like "Urgent", "Bugs", or "Prospects"?
Customize your workspace for quick access to messages with the tags you care about most. Once enabled, you'll be able to open messages with that tag in one click. This is a good alternative to individual folders as you might use them Gmail or Outlook.
---
Instructions
Step 1
In your workspace, click More.
Step 2
Choose whether you want to select from private or team tags.
Step 3
Find the private tags or team tags you want to display in your workspace. Click the pushpins to toggle them on or off.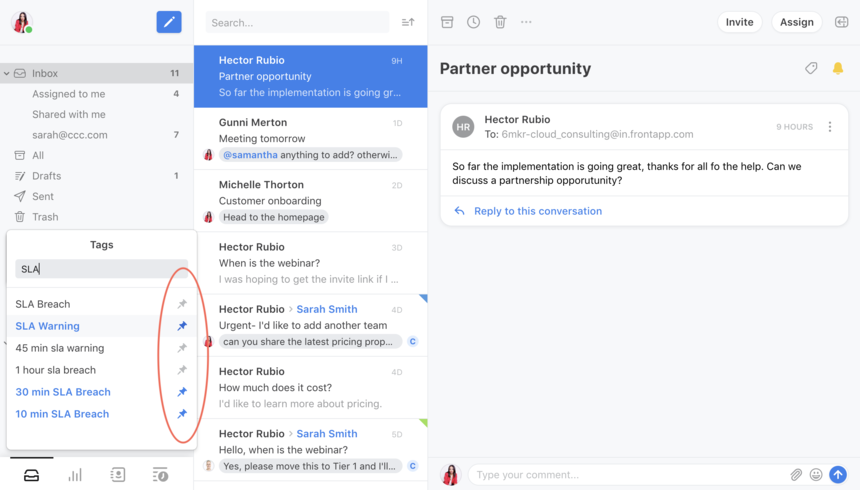 Step 4
Now, you'll see the tags you just selected in your workspace. Click on a tag to see the messages that tag has been applied to.
Step 5
To change the private or team tags you see in your workspace, click More and follow the steps above at any time.
Lisa B Maybe an additional explanation will help a bit. These are called workspace tags, and they work a little bit like individual folders to keep your inbox in order. You can now pin public and private tags that apply to your workflow and quickly navigate to conversations that have those tags. It's similar to the behavior of using a folder, but the messages still reside in their own respective inboxes. Here's more information about customizing your workspace with tag shortcuts. I hope you will find it helpful.